FIG Article of the Month, November 2021: A Decade of Fit-for-Purpose Land-Administration: Key lessons and future directions , FIG Key Note session chaired by Jaap Zevenbergen
Read more and watch the video...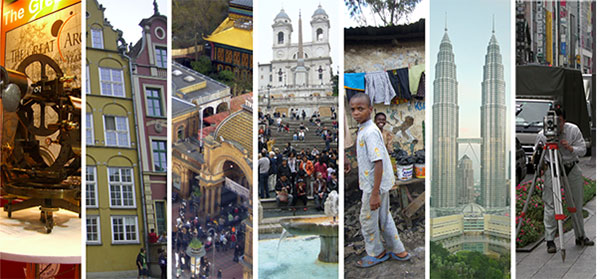 Platinum Corporate Members
Meeting the President

General Assembly 2021

Prof. Dr. Rudolf Staiger was elected President at the General Assembly in May 2018


Read interview with Rudolf Staiger in GIM Magazine January 2019 Read more.

The General Assembly 2021 took place online 20 and 25 June 2021. Four sessions were offered.

Council Work Plan for the term 2019-2022.

FIG Members
Article of the Month

FIG has five different levels of membership and two levels of honorary membership. Through different membership categories 121 countries are represented in FIG. The membership categories are:

- Member Associations
- Affiliates
- Corporate Members
- Academic Members
- Correspondents
- Honorary Presidents
- Honorary Members

FIG publishes each month the FIG Article of the Month. This is a high-level paper focusing on interesting topic to all surveyors.

The Article of the Month November 2021. In this"Video of the Month Series" three eminent speakers from the land administration field came together to take stock of about a decade of FFP-LA, how it progressed and what challenges lay ahead. Read more and watch the video...